AIL knows if we want women to attend a training seminar or school, we need to welcome their children. It is as basic as making ice. Water, add cold. Teach women? Add space for children. When you look at pictures from our workshops, there are always at least a few kids around. Our instructors understand and expect this. It's not always possible to find someone to leave the children with. In nations without access to birth control or education on how their bodies work, without access to childcare or family, if we deny a woman the ability to bring her child, we deny her the ability to come at all.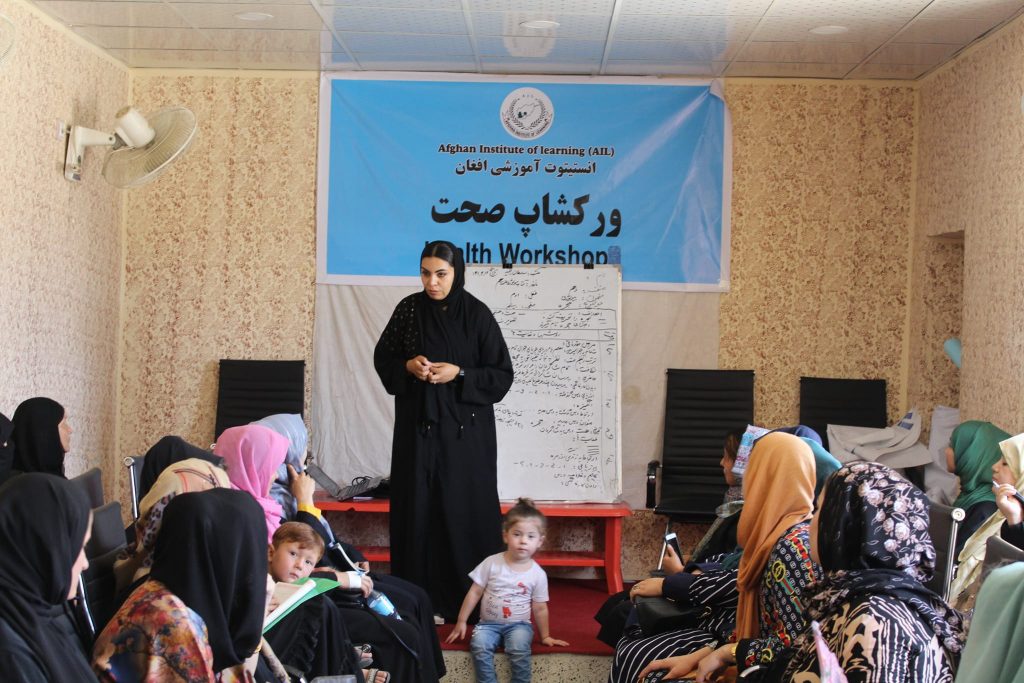 In the West, the idea of a child attending a conference or leadership seminar is ludicrous. We would be asked to leave if we tried to bring the child. These ideas are rooted in a culture that says a mother can only do one thing. Child care is the number one barrier for women around the world to education and professional development, no matter where you live. If we want to promote women into better living, we must make room for children. AIL instructors simply allow children to attend the conference. The women in attendance help with managing the child, grandmothers snuggle them. Older children interact with the younger ones. By setting an example of cooperation and collaboration we reinforce the message of peace and community we are teaching.
Why does child friendly matter?
We must really think about how we view peace work. From what we consider a school room, to allowing free ranging children, flexibility matters. AIL has for decades pivoted, and changed as needed for the goal. Inviting children in, and making them happy during the conference, is one way we do it. If all that matters is gaining education, the specifics of HOW are far less important than the proof it's working. This means inviting children in. With all their noise, mess, demands, and distractions. Let them in, welcome them with love, teach peace.