Every year for five years, AIL has selected one hundred women to attend a year long program to develop their skills in managing the environment around them. AIL's leadership class promotes clear communication, money management, and running a business in or out of the home. Often, graduates teach other women these skills, increasing the amount of money a family earns. Alumni better manage their emotions, ensuring the house and neighborhood are more peaceful. Kids model what parents do, so they act out less. Our women in the year long training are very eager to learn. We have a waiting list for the Leadership training each year. We wish we could train more, but we do what we can.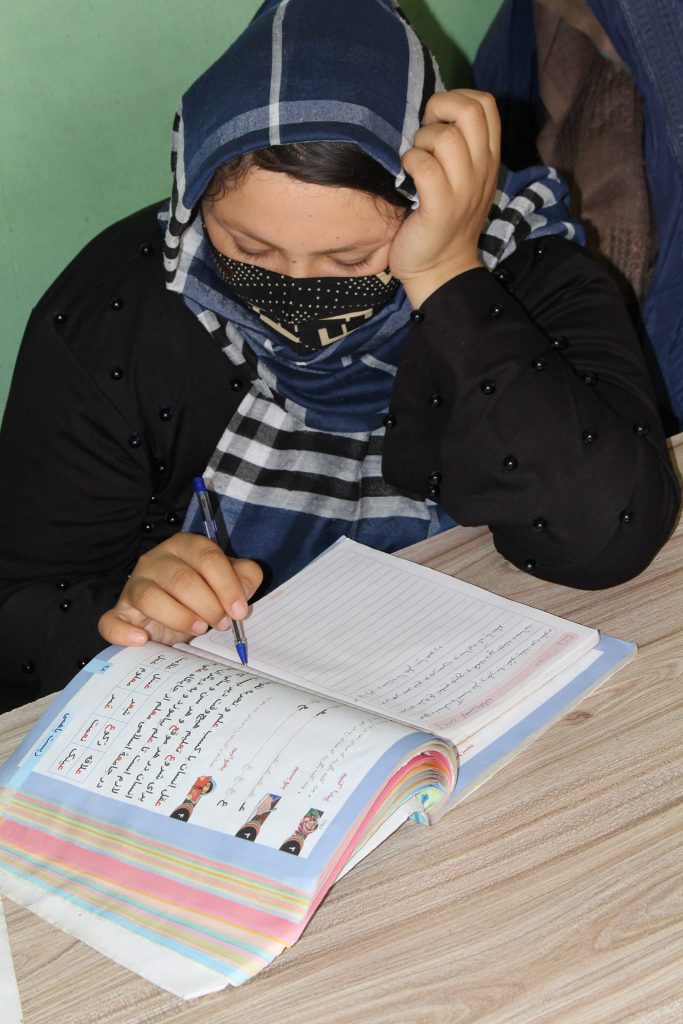 Equally important to the skills our students gain is the emotional connection to other women. With Afghanistan in such turmoil, it is hard for women to leave the home and engage in the same activities they used to do. This program keeps women across the country connected to each other. Because of the stress and trauma so many have lived through, we at AIL want to support mental and emotional health for all of the people in Afghanistan. This is just one more way. Preventing depression or increased anxiety is better for the entire house as well. Children need parents who can focus on them with patience, love, and calmness.
Leadership and connection build nations
It is at the intersection of leadership and community connection where we can build a long term vision of peace and prosperity. Education is only one building block of a nation at peace. We must support education with leaders who work with love in their hearts for the people around them. Who look at their neighbors and see friends and loved ones suffering, not someone expendable. It is from these people we will build the next generation up. Those who see themselves as part of a group, and who want to protect that group. When we educate the mothers, teach them to speak well, we give women the skills to protect their children and provide the comforts of a home to her husband. Slowly, bit by bit, peace comes. AIL will never stop building peace.