While the world is focused on the next sensationalized crisis, AIL continues its work to educate girls. Beyond traditional education, AIL offers job training programs and programs to benefit the community. This week 100 girls graduated from our second month long first aid training this year. That makes 200 girls this year who will go back to their homes, have skills that help the community, and they can use to earn an income. With jobs scarce, food expensive and millions still without homes, every skill is critical to families. First aid training also helps keep people alive if they aren't close to a doctor. With hundreds of clinics and doctors offices closing since September, every woman or girl who undergoes education for first aid training will likely save many lives. Small changes with large effects. As the ripples spread, society will become safer, and that is what matters to AIL.
Education and Job Skills Save Lives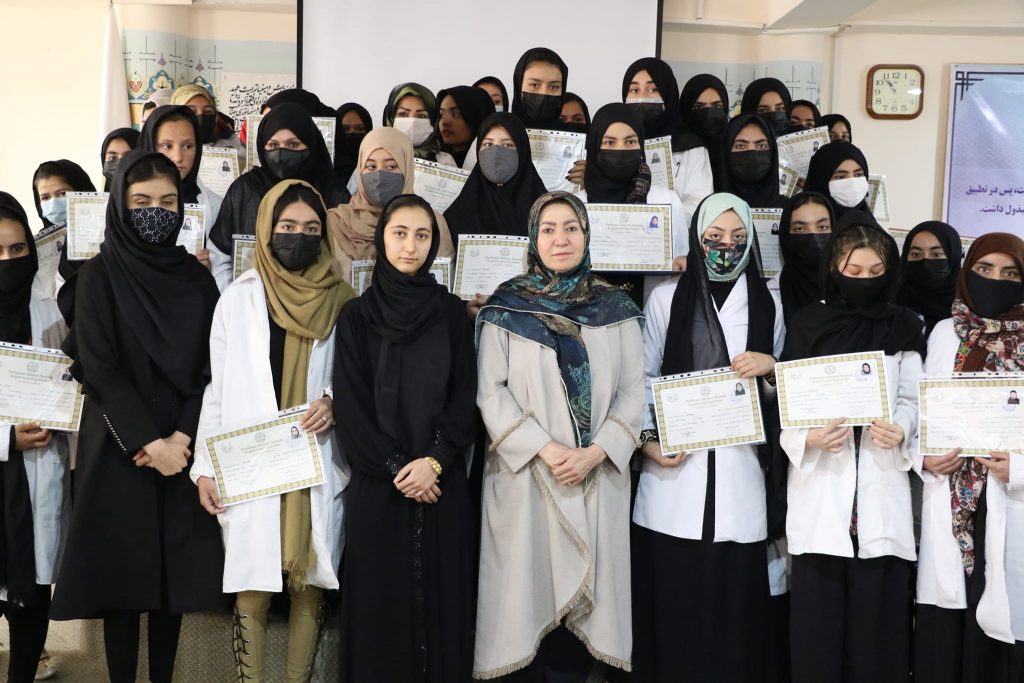 We also expanded our tailoring and beautician training, providing each student with the raw materials they need to start a business. It's an additional expense at a time when we can't afford anymore expenses, but the children need food. Women need food. Because of social norms, women are always the last to eat and we are losing them by the day to violence and starvation. Every woman who can earn an income is one less woman and girl who will starve to death and we cannot lose anymore. Even one was too many. Each day AIL focuses on the task in front of us, as we have always done. Each day another woman or girl learns skills they need to survive another day. Sometimes that is the best we can hope for. Plan for years, hope for tomorrow. This is the basis of what we do, and we will continue to do it every single day.